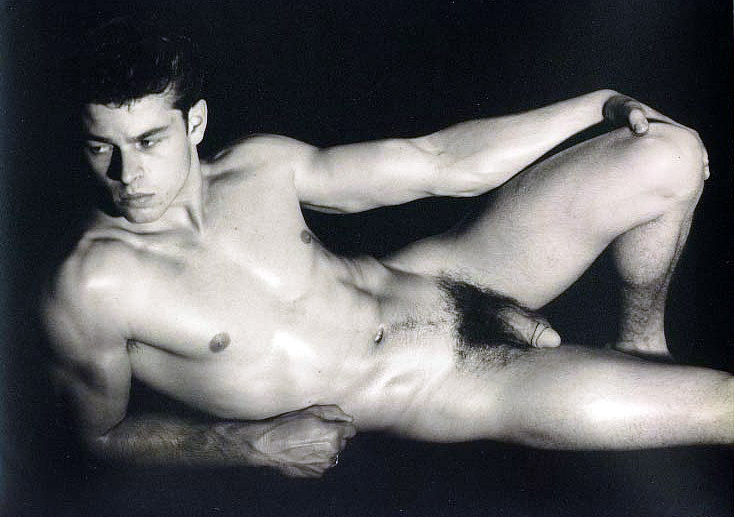 Quaintance model Zaro Rossi was an Italian Stallion long before Sylvester Stallone made the cheesy 1970 erotic film of that name. Zaro was born in Los Angeles, on Sept. 29, 1934 and became interested in bodybuilding while in his teens. A military veteran, he served in the Air Force, in Korea. Photographer Dave Martin, a master of light and shadow, recorded Zaro's development as a bodybuilder in hundreds of full-frontal nude photos, many of which can be found in a quick Internet search.
Zaro posed for the Quaintance Studio in 1953, for the paintings Sunrise and Sunset. He was still eighteen at the time. He was dark-haired and handsome, 5 feet 8 inches tall and not yet at his peak muscularity.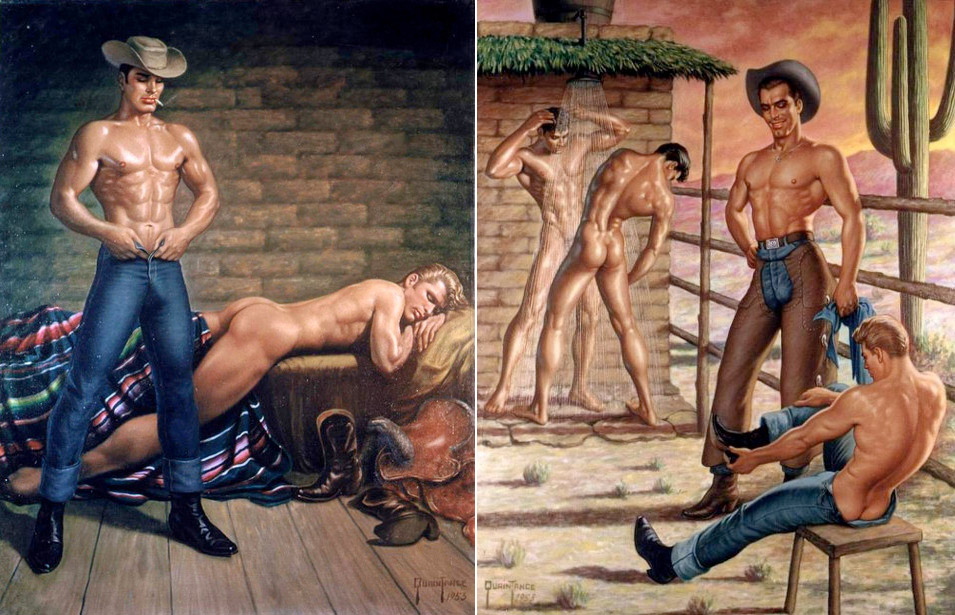 Besides being a Quaintance model, Zaro was also a neighbor. (Zaro was "fingered" later by an email correspondent as one of several alleged persons who looted the Quaintance Studio after George's death, on the pretext of preventing the neighbors and prospective buyers from "finding out about the wild goings on at the house.") His father owned a popular bar, Rossi's Bachelor Pad, located about three miles from the Quaintance Studio. The Rossi family owned several other nearby properties and they resided about a mile from the bar. In 1968, Zaro's parents sold the Bachelor Pad, and today it is a Jack in the Box restaurant.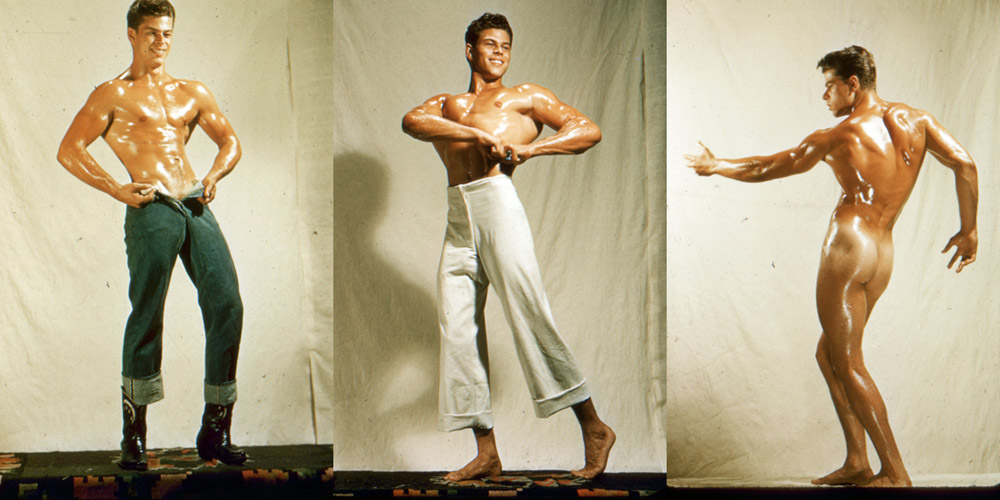 There's an irony concealed here. In the early stages of my research for the Quaintance biography, I searched far and wide to locate persons who knew George personally, including former models. I even advertised in Phoenix newspapers. Yet just such a person — Zaro Rossi — was then living less than a mile from me, and I never discovered that fact until after he had died.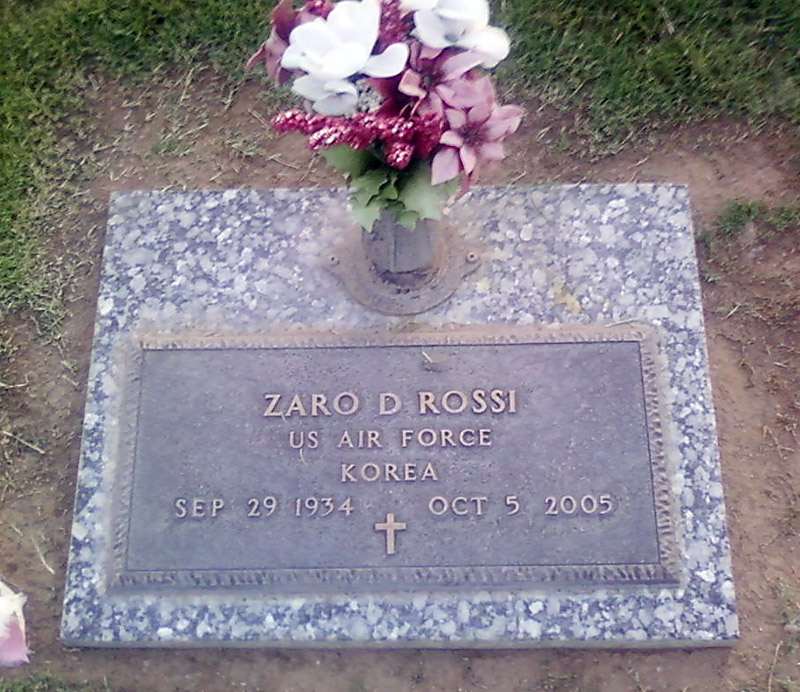 Zaro died in Phoenix, on Oct. 5, 2005, at age 71, of respiratory failure due to pulmonary fibrosis. His death certificate states that he was a restaurant owner. He was married and divorced, and had two daughters, both of whom lived in Phoenix at the time of their father's death (they may still live here).
Zaro was at his physical best during the heyday of the beefcake era, and we can thank Dave Martin and George Quaintance for preserving so many images of this handsome young man.