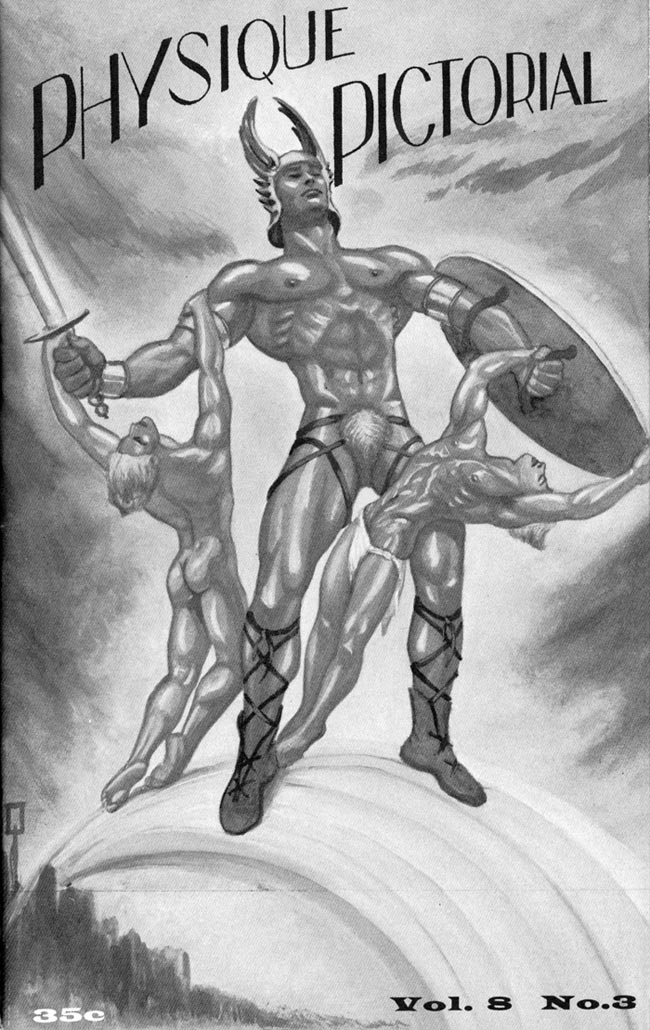 With his health declining, George Quaintance decided to sell the Phoenix property he called Rancho Siesta and move the studio back to LA. One is tempted to wonder whether the more ready availability of doctors and hospitals was a factor.
The painting Rodeo Victor was the last of his popular cowboy-themed canvases. Then came a pair of canvases with ancient themes, Spartan Soldiers Bathing and Baths of Ancient Rome, whereupon George's interests turned to the gods. In quick succession he painted Vulcan (aka Zeus), Bacchant, Falconer and Hercules.
Norse mythology was next. Quaintance announced in a letter to the publishers of Adonis and Body Beautiful, two pocket-sized color physique magazines for which he contributed several covers, that he had hired one of the most popular models of the day, Dick Dubois (1954 Mr. America and 1957 Mr. USA), to pose for his next painting. Dubois was the golden boy of the day, with his face and physique on countless billboards, advertisements and magazines across the continent. He even toured with Mae West as part of her stage show.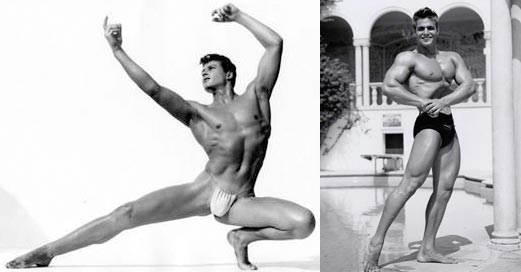 Quaintance described the forthcoming painting as his masterpiece, but he died before he could paint it. A sketch for that painting, "Odin Welcoming the Slain Heroes into Valhalla," later became the cover of Vol. 8, No. 3 (Fall 1958) of Physique Pictorial. The cover notes for that issue indicate that this was a reproduction of a color sketch that was intended to become a canvas, and that color chromes of the cover were available from the studio for $1.50. I have never seen one, but if they existed, one may some day surface. What a prize that would be!
A eulogy that appeared in the premiere issue of Young Physique (August 1958) goes so far as to say that this final canvas "was on his easel" at the time of Quaintance's death. The author was probably speaking figuratively or such a canvas, if it ever existed, was in such an early stage that it was not preserved.