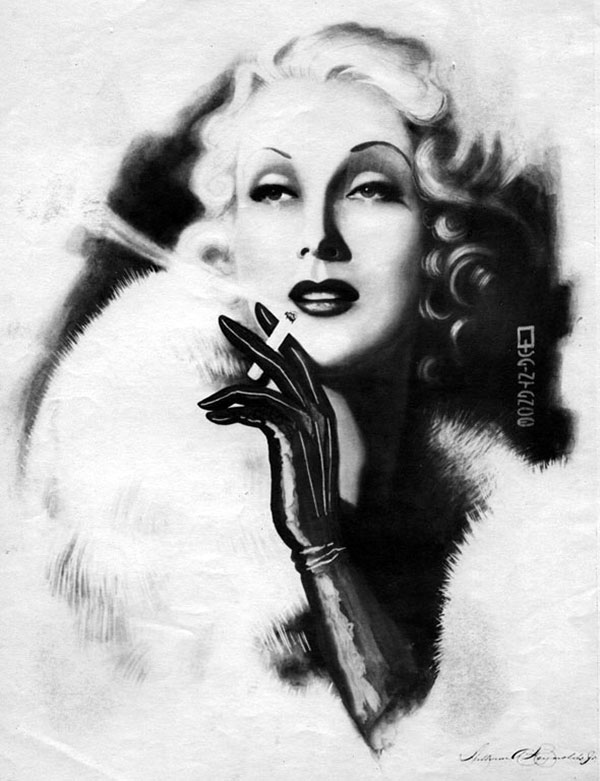 Quaintance executed many drawings of women — mostly nudes — that were published as lithographs. The smoking woman, clearly a femme fatale, is seldom seen. I have only a photograph of it, so I cannot comment upon the dimensions, color or date. Quaintance's signature appears clearly in the center right, and "William A. Reynolds Jr." appears in ornamental script at the bottom.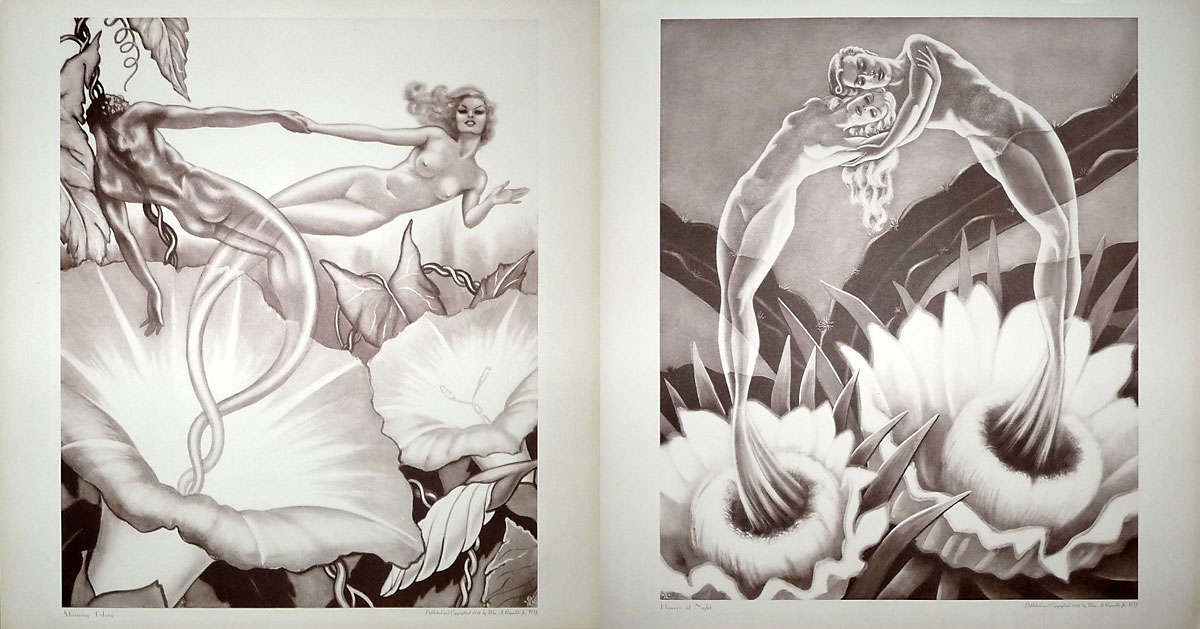 Morning Glory and Flowers at Night are a pair, each with an image area of 12x15 printed on thick, almond-colored stock that is 15x16 inches. The sexual parts of the flowers emerge in a swirl and morph into a nude man and woman. The title of each image appears at the lower left and "Published and Copyrighted 1938 by Wm. A. Reynolds Jr., N.Y." appears in the lower right.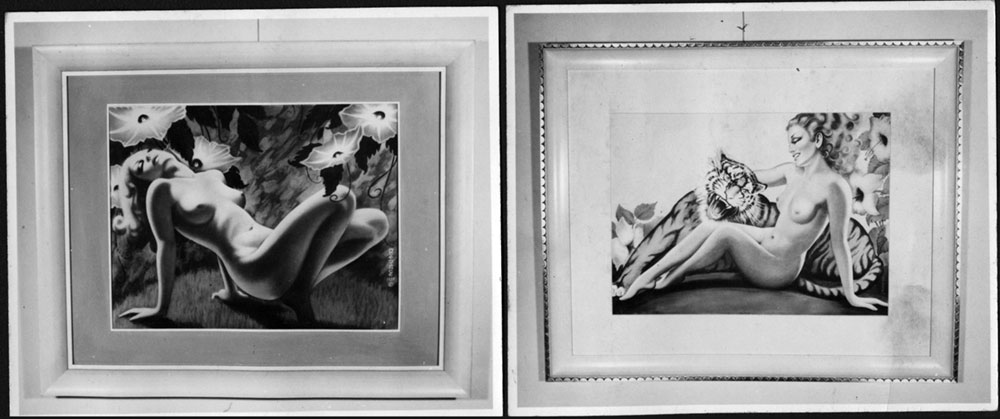 Moon Flower depicts a voluptuous female provocatively posed and surrounded by large flowers. The title appears in the margin at the lower left; at the right is "Published and Copyrighted 1939 by Wm. A. Reynolds Jr., N.Y." Quaintance's vertical signature appears at the right, below the model's knee. This is one of several different female nudes by Quaintance that bore the title Moon Flower. The 1950 painting, Gilda (not shown), was Quaintance's final variation on Moon Flower and the last female nude he ever painted.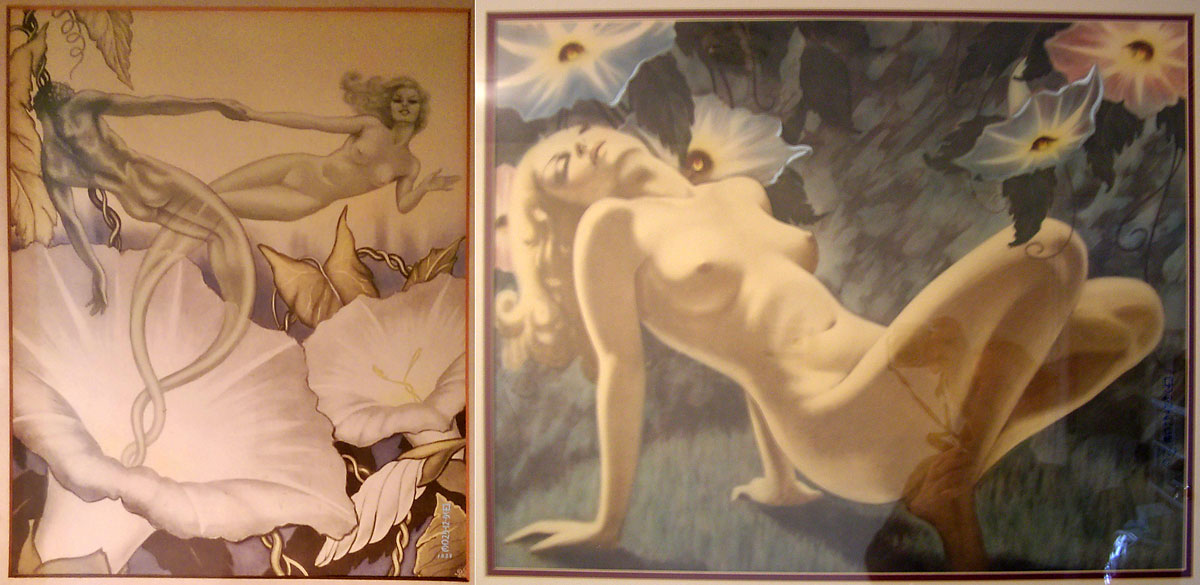 Jungle Morn is the companion piece to Moon Flower. The marginal inscriptions are identical (except for the title), right down to the typeface. Image dimensions for both are about 18x25 inches. I can't find a signature on this one. This photo, taken from one of Quaintance's scrapbooks, shows both, framed, hanging together. Quaintance had an affinity for cats. At least three of his works contain a tiger, another a leopard, and several have various housecats.
As with Reverie and Illusion (see part 1 of the Lithographs series), hand-tinted versions exist. I have only seen photos submitted by readers of this blog; the reader who claimed to own a hand-tinted Jungle Morn did not include a photo.
This article was updated on June 3, 2017.