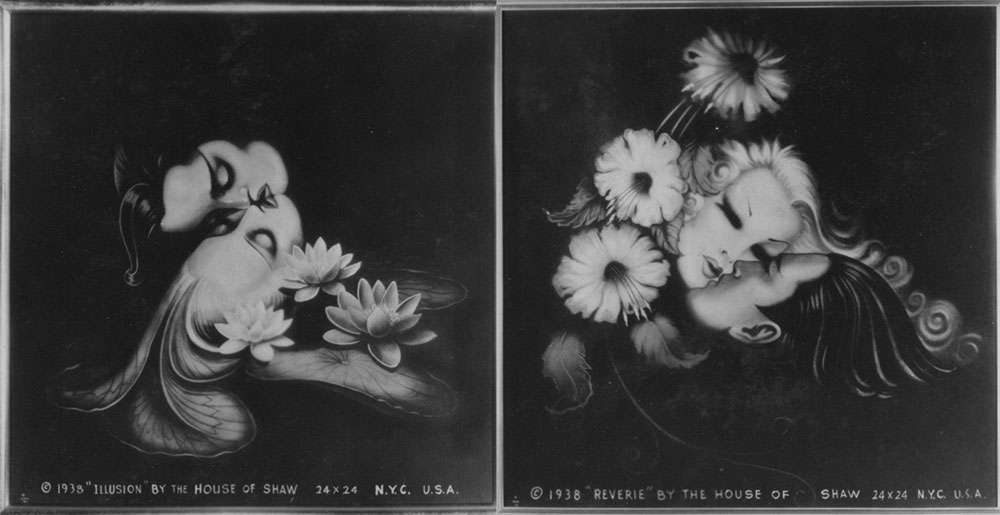 In the late 1930s, Quaintance was busily designing women's hairstyles and department store windows. One of his employers at the time was Robert of Fifth Avenue, located at 675 Fifth Avenue in New York City. At that time he also drew a series of faces that appeared on soap wrappers, novel dust jackets and as a series of lithographs. Different versions exist of some of these lithographs.
In this article we'll consider Reverie and Illusion. Each shows a pair of disembodied male and female faces surrounded by flowers. In Illusion, the flowers are water lilies; in Reverie, the flowers appear to be petunias or hibiscus flowers. Several online references have claimed that Illusion depicts lesbian lovers, but that would have been extraordinary for the time, since these lithographs were openly offered for sale in New York department stores.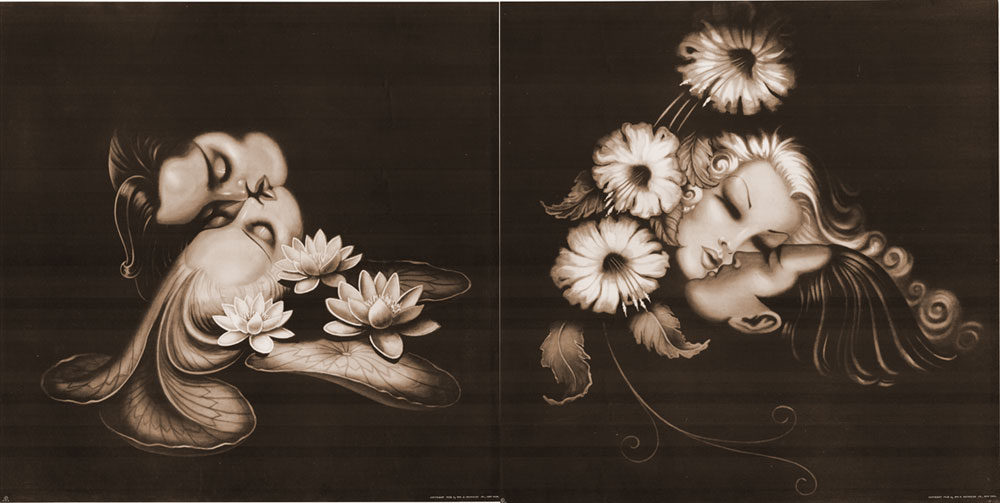 One version of the lithographs (shown above) clearly shows the vertical Quaintance signature. It is printed on ivory paper in sepia ink. The printer is not indicated. A second version states the title of each work, a 1938 copyright date, the dimensions (24x24 inches) and "by the House of Shaw." I only have a poor black and white snapshot of the pair, framed, hanging on a wall. It is not possible to tell whether the lithos are signed, but they appear to be unsigned.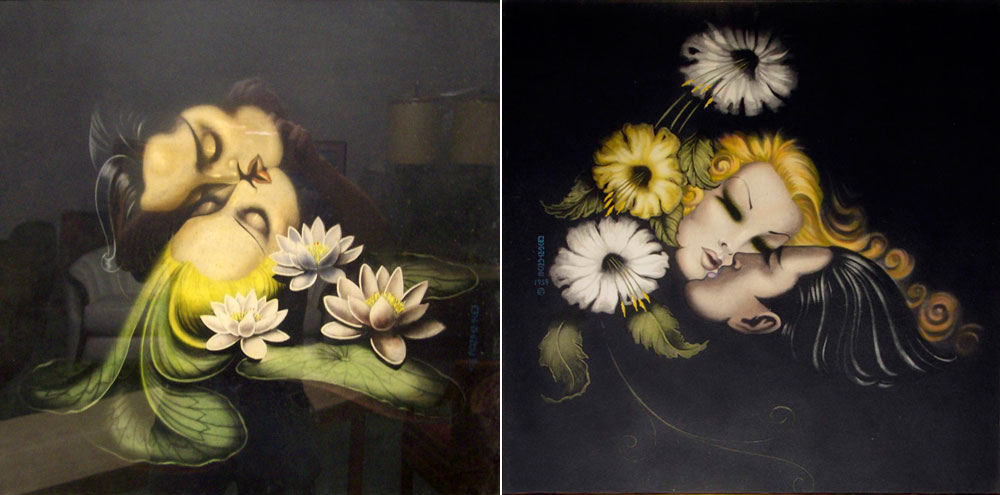 The third variation bears the inscription "Copyright 1938 by William A. Reynolds Jr., New York." This duo is nearly black and the prints also measure 24x24 inches. For a long time a seller was offering these on eBay. They do not bear the Quaintance signature.