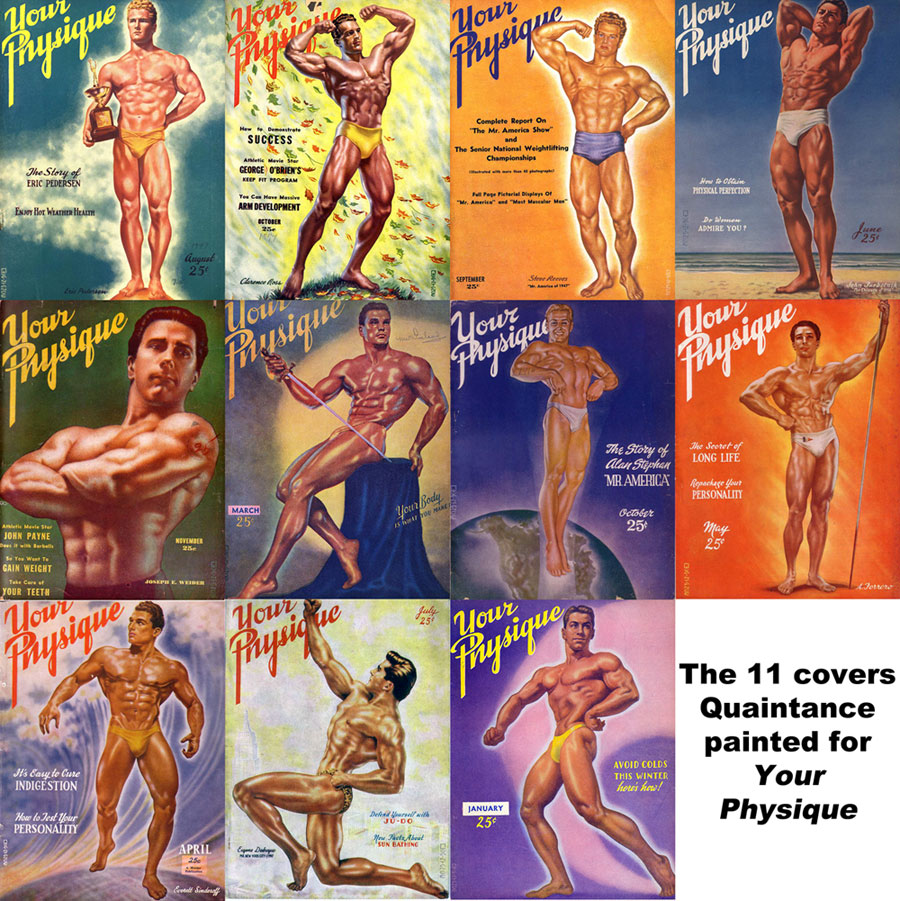 The lost works I reported about on Dec. 14, 2013 were only the tip of the iceberg of lost art by Quaintance: those canvases Quaintance considered to be part of his "Male Physique" period. Essentially, they were the paintings he mass-reproduced as chromes and as 8x10 black and white photographs and marketed in magazines. But Quaintance painted a lot more than those 54 canvases — such as the Bugle Boy depicted in the first part of this article.
What became of the original art for the 11 covers he designed for Your Physique magazine, when he was the Art Editor? Each of those issues states on the contents page that the cover is "From a painting by George Quaintance." When I interviewed Joe Weider, the magazine's publisher, at his Woodland Hills, Calif. office in 2003, I asked him about those covers. His high-ceilinged fortress was crammed with art, much of it in the form of portraits and paintings of strong men who had appeared in his magazines over the years. But nothing by Quaintance. After thinking for a while, Joe muttered something about robberies that had taken place long ago, or the possibility that the paintings were archived in warehouses in Montreal, Canada, where his publishing empire was born. He offered to check with his brother, but that inquiry turned up nothing.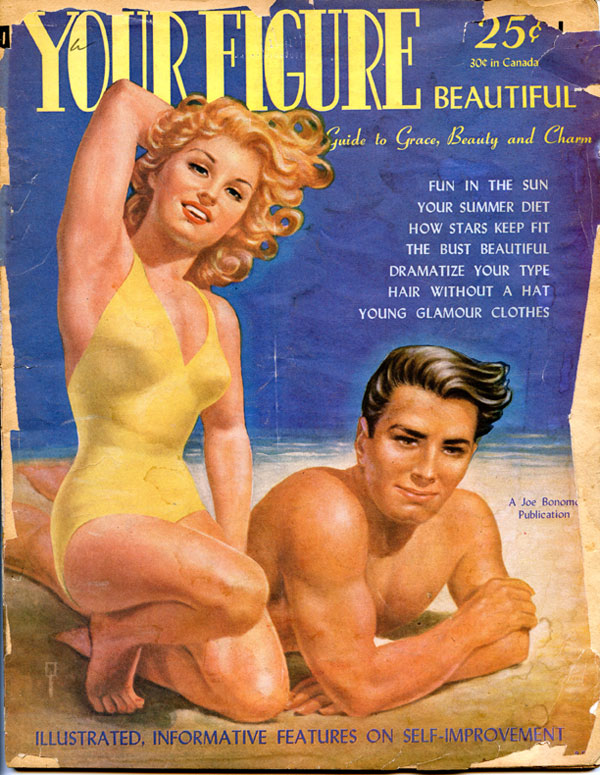 Prior to working for Weider, Quaintance was the Art Editor for Joe Bonomo, who published a variety of women's magazines with similar titles: Glorify Your Figure, Beautify Your Figure and others. Some of those covers were based on original art by Quaintance, such as this cover for a 1945 issue (no month given) of Your Figure Beautiful. It's one of my favorites because it was painted at the time when Quaintance was veering away from the female figures that had informed most of his earlier work and "coming out" as a painter of hunky men. And of course, the hair of both models is perfect!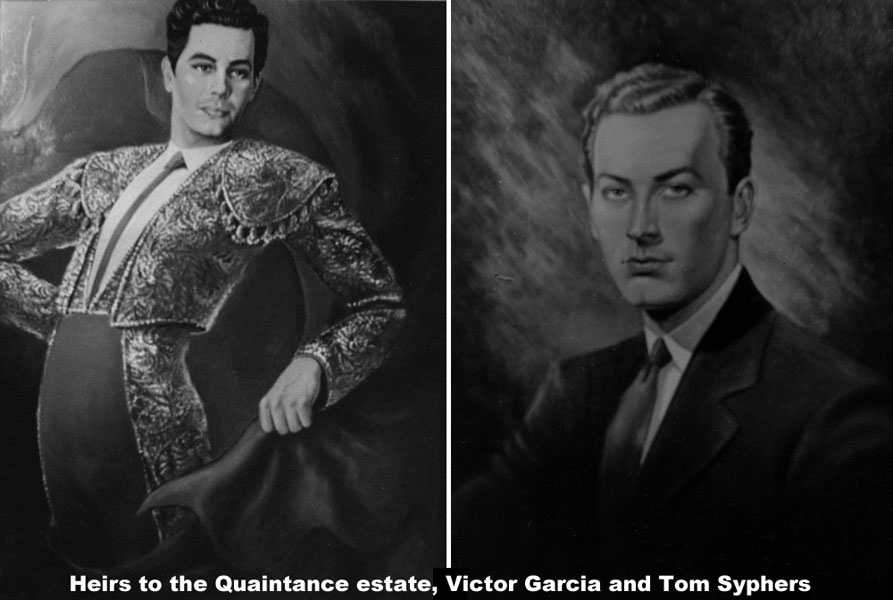 We must also consider most of Quaintance's early portraits of friends, diplomats and society figures as lost. His scrapbooks, now archived at the Tom of Finland Foundation, contain snapshots — mostly black and white — of dozens of such portraits. An article in the Los Angeles Examiner of Nov. 8, 1948 cheekily asserts, "George is one of the nation's most talented portrait artists and he was, and is, the favorite of the Washington diplomatic set. … Quaintance was always turning out portraits of Washington society lights, both of the do-nothing branch and of the diplomatic and governmental sets. And this is noteworthy because history seems to be repeating itself [in Los Angeles, where] unveilings are taking place practically every week."
The fact that Quaintance did not always sign his commissioned works makes it even harder today to recognize them.