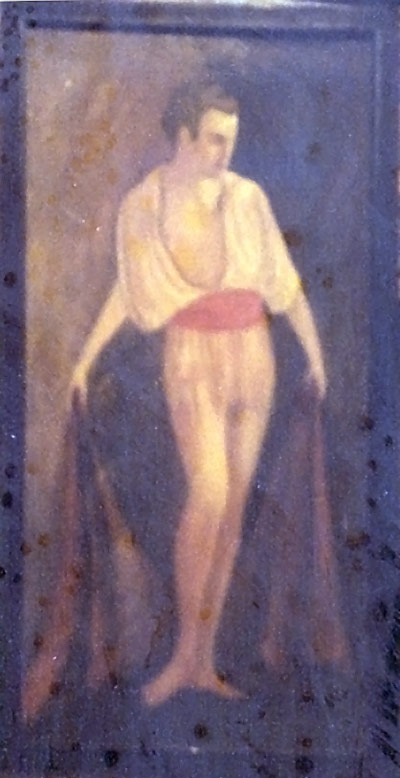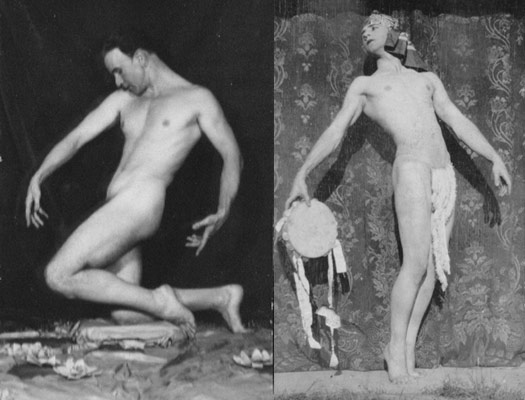 Here are four final examples in the oddities category. The lissome "Matador" may be the oddest of all. The photograph that was made available to me is of poor quality. It was taken from a scrapbook in the Quaintance family, titled "Self & Family." It does not look like the work of Quaintance at all, but he loved melodramatic posturing (see b&w snapshots of young George), so perhaps it's an early self-portrait.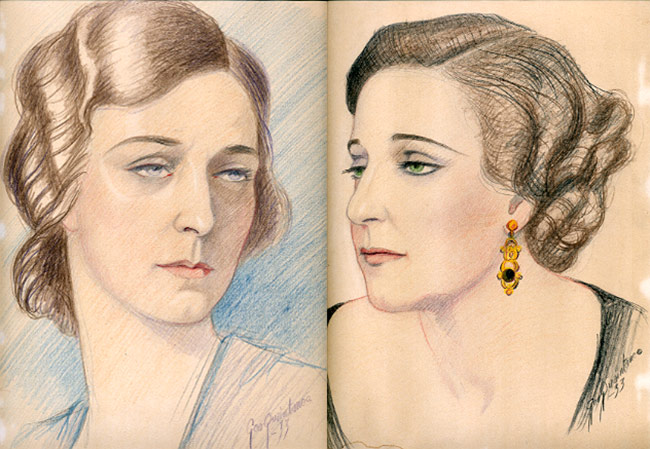 This pair of pastel portraits, signed and dated 1933, are George's aunts, Lolly and Ruth. These appeared on eBay several years ago.
I'm not sure what landmark, with massive pillars and a deep porch is captured in the large horizontal painting that hangs over a mantelpiece. Looks like it ought to be a postcard.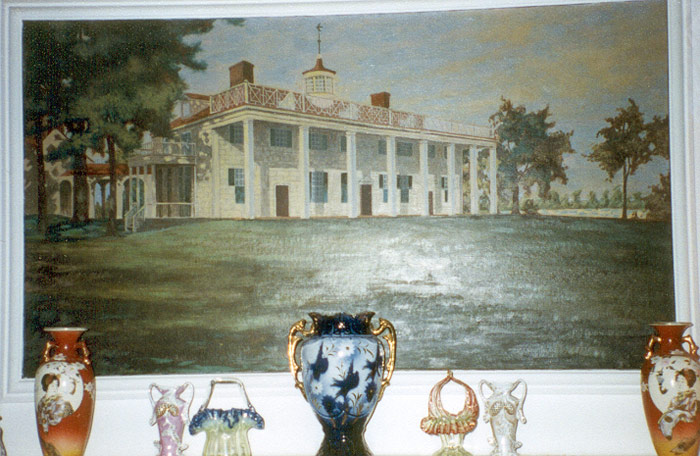 The pastoral scene with the rich earth tones was offered for $4,500 a few years ago at an online auction site. It is signed and dated 1925. The title is "My Life Begins."