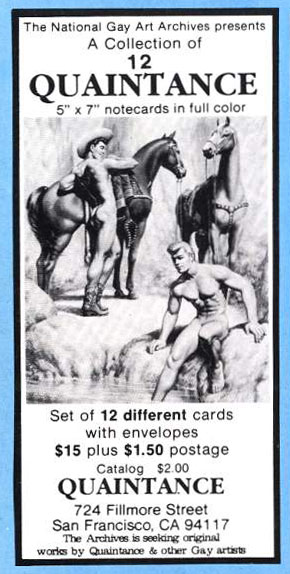 In 1982, a company calling itself Fun House produced a set of color notecards featuring 12 Quaintance paintings. The cards themselves measured 5x7 inches, were blank on the inside, and came with ivory-colored envelopes. The source of the original images is a mystery, but it surely was not the original paintings because the color reproduction on some of the cards is garish and inaccurate.
An article by Ted Smith, "The Art of George Quaintance," that appeared in issue #76 (February 1983) of In Touch for Men, announced the formation of an organization called the National Gay Art Archives (NGAA). It was described as "a non-profit organization dedicated to preserving this important part of our cultural heritage." The article contains reproductions of most of the notecards, a San Francisco address from which the cards might be ordered, a lot of factually incorrect information about Quaintance and his art studio and a plea for donations of money or art. Elsewhere in the issue is an illustrated advertisement for the cards.
My research has been unable to confirm that an organization by that name was ever granted nonprofit status. More than one interviewee suggested that the NGAA was a front for a group of friends hoping to acquire works by gay artists for free, donated by kind-hearted collectors who would be comforted by the tax deduction … and by the knowledge that someone would be preserving gay art for posterity.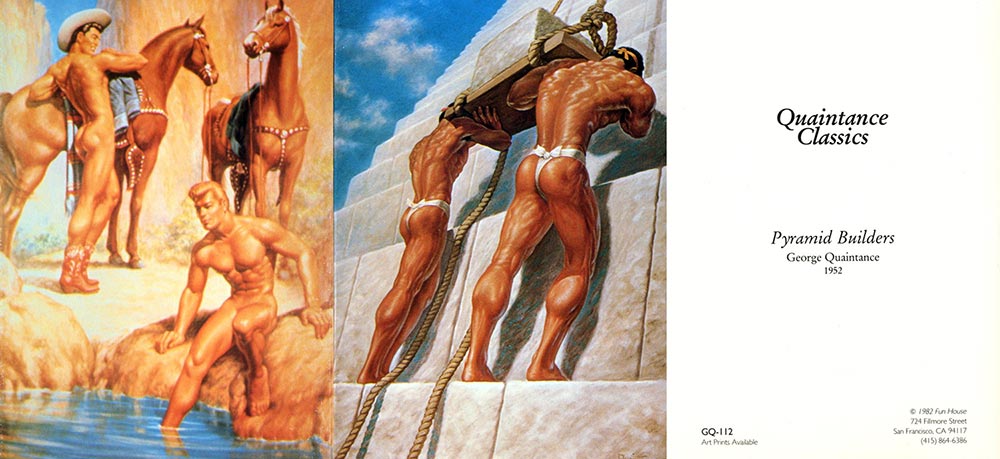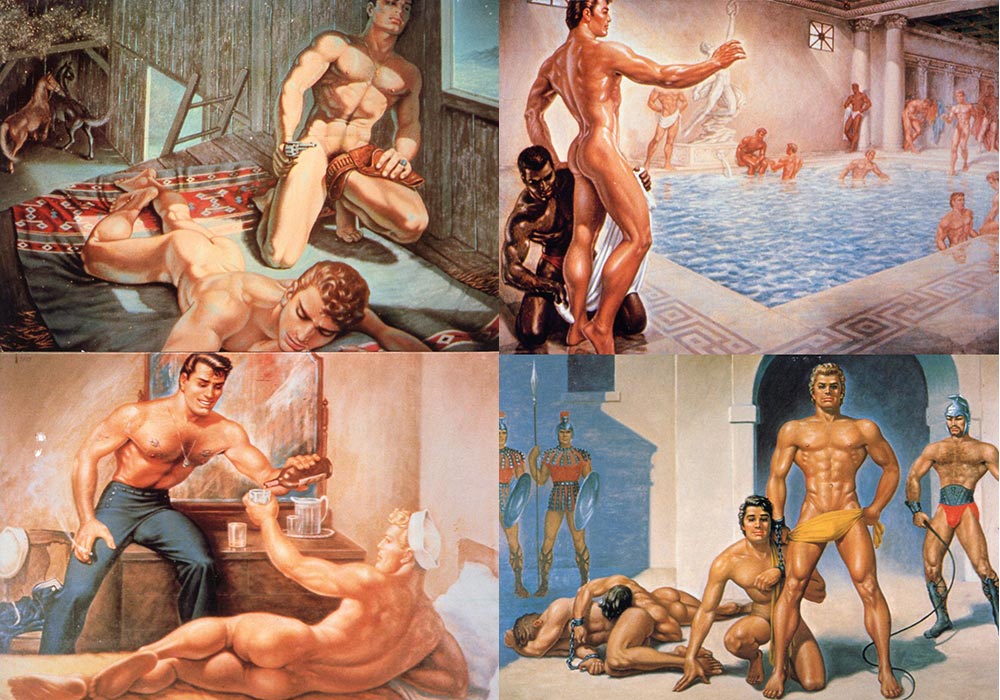 Four decades later, these cards are but part of Quaintance history. Despite the poor color reproduction, owning a set of these cards is obligatory for any collector of Quaintance memorabilia.