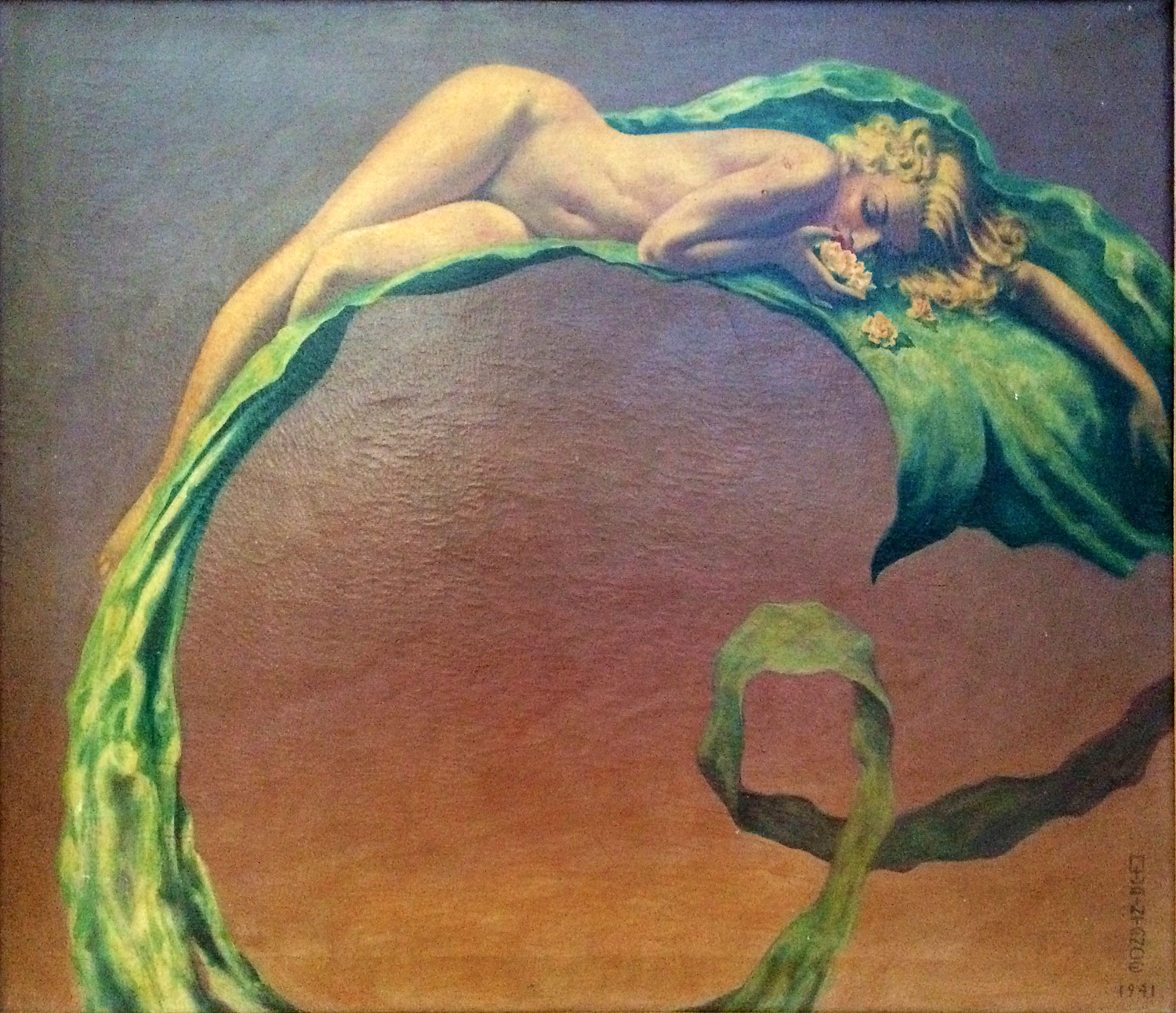 A few new things have come to my attention recently, and I will be talking about them in this posting and the next.
A correspondent in the Los Angeles area wrote to me in 2012 about a painting that was described in the email as follows:
"I have a George Quaintance painting of a female nude reclining on a leaf that has been in the family for many years. My stepmother was a dancer in Hollywood and for some reason, I believe that they might have known each other or worked together."
I replied to the writer at the time, but did not hear back until recently, when I received this photo. It is an oil on canvas, signed (vertically) in the lower right corner, and dated 1941. The dimensions (not including the frame) are approximately 25x31 inches. There is no title on the back, but I have fancifully named it Thumbelina, because the female model is able to be supported by a leaf.
I am always interested to hear about any re-discovered works by George Quaintance.
Please consider purchasing a copy of the Quaintance biography that was published in January. The book is sold online at the Apple Store, Barnes & Noble, eBay, and Smashwords. It retails for $12.99. It is not available in print. If you require a Kindle version, you cannot use this link but if you email me directly I will send you one.