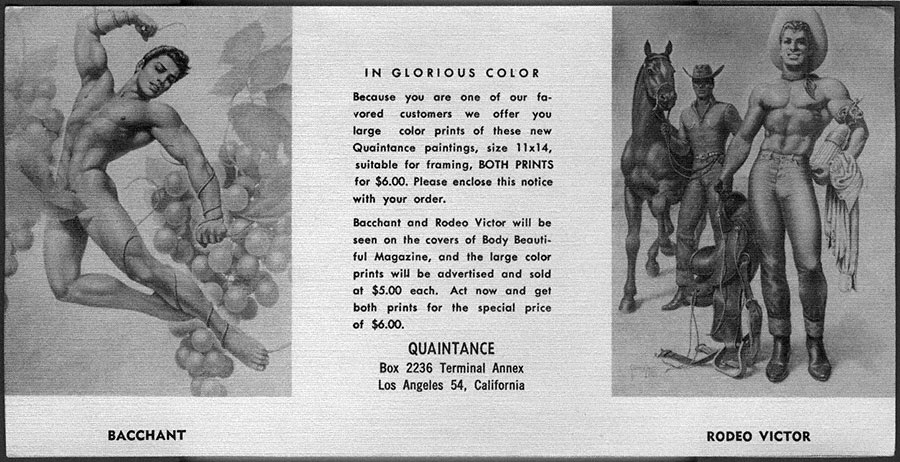 These final five lithographs were produced shortly before Quaintance's death. As a result, they were not heavily advertised nor were many sold, and they are quite difficult to find. Bacchant and Rodeo Victor were issued as a pair, and both images appeared on the covers of numerous magazines in the US and Europe. The size was 11x14 inches — the same as Baths of Ancient Rome and Spartan Soldiers Bathing — except the wide margins were omitted. The attached image shows an advertising insert Quaintance sent to his mail-order customers to announce this duo. (Pardon the seam on the color images, which I had to scan in two passes each.)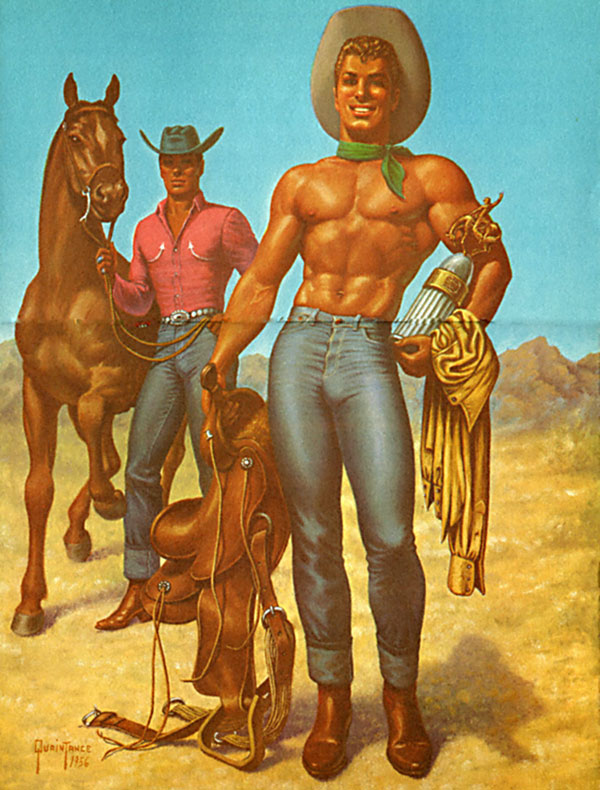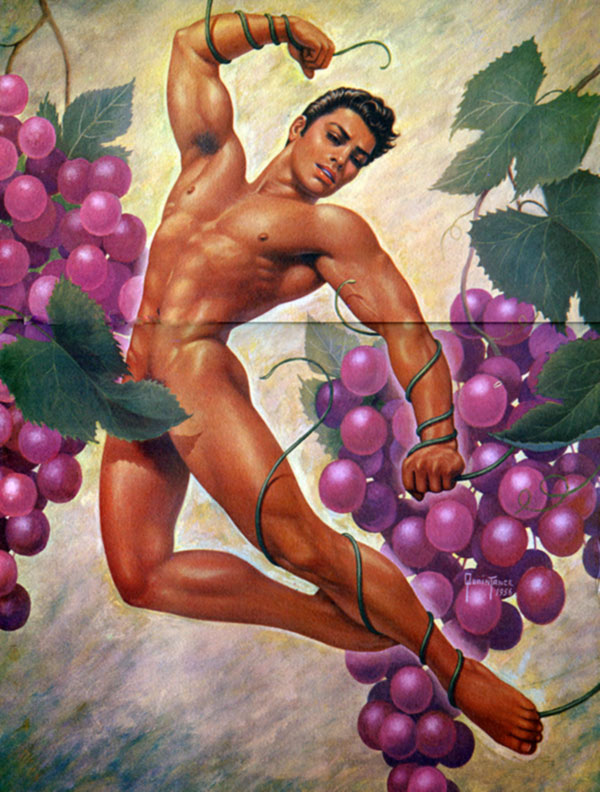 Rodeo Victor is of ancillary interest because of all the unsold canvases at the Quaintance Studio at the time of George's death, it is the only one that his surviving partner, Victor Garcia, refused to sell. Victor presented it as a gift to one of his later lovers. This was told to me by Victor's nephew, Fermin, whom I mentioned in an earlier blog.
The final set of color lithographs released by the studio was a trio: The Falconer, Hercules and Noise in the Night. As the accompanying ad shows, they were smaller in size (8x10 inches) and pre-mounted on a matte board. I have only ever seen one set offered for sale, on eBay, and they were described as having been laminated, so I did not bid on them. They sold for $9.99 — a helluva bargain for the winning bidder.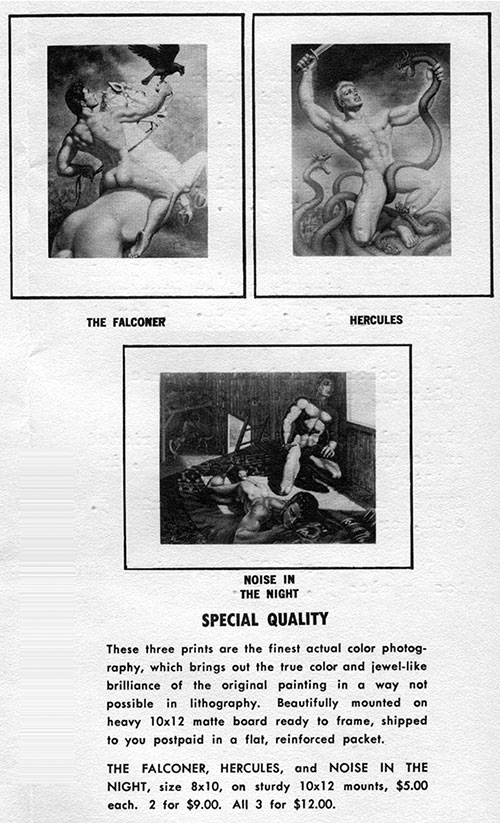 It was apparently George's intention to produce color lithographs of all his paintings. At his death he left behind approximately 80 artist's proofs of color lithographs of his canvases. These were removed from the studio after Quaintance's death. According to correspondence from a relative of the person who took them, there were " … boxes and boxes of gay stuff in the basement of the house. My uncle and one of his friends wound up taking the stuff out so that the new owners wouldn't find out about the wild goings on at the house." In a separate email this relative also says the friend mentioned above was Quaintance model Zaro Rossi.
It sounds to me like these prints and other materials, including miscellaneous sculptures and molds for the sculptures, were simply stolen. The new owner of the property once known as Rancho Siesta was in fact Victor Garcia's sister, and she would not have been surprised or offended at anything Victor left behind. No attempt was ever made to return the removed articles to the Quaintance estate.